We are proud to present a beautifully redesigned Lists for Writers iOS app, available today in the App Store.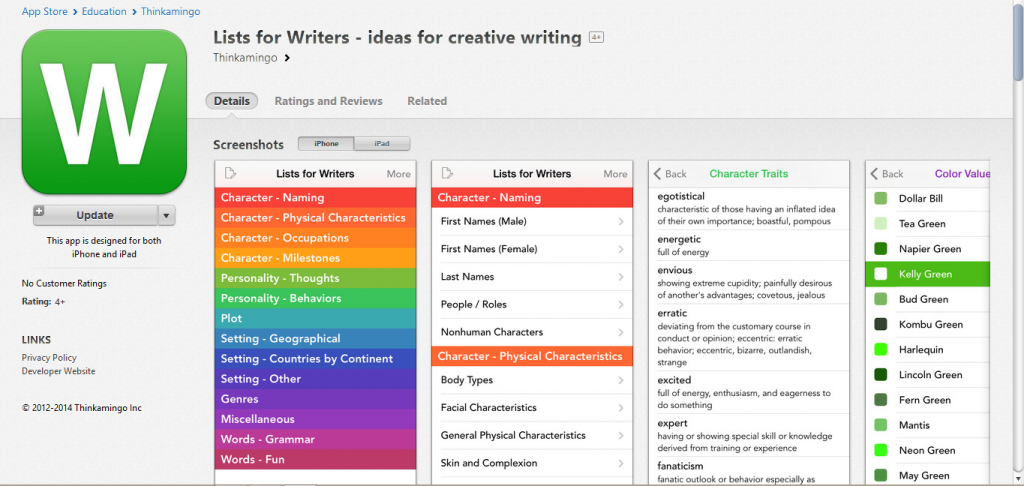 The first thing you will notice is the new look. The list categories expand and contract with a pinching gesture. This new organization makes it easier to navigate the increased content.
Yes, we've tripled the content, going from 37 lists to 100+! We've got all sorts of new lists and we're always interested in feedback about what lists you'd like us to add.
We hope you enjoy the new look and all the new content! Happy writing!