The Sports Card Pro Series is a series of iOS apps to make sports cards from your own photos. You can customize,  email, save to camera roll (to print later!), or share on Facebook. At the phenomenal price of only 99 cents, we hope to provide an alternative to the expensive photo packages offered to young athletes, as well as a way to make as many cards as you want, from whatever photos you choose, and share with as many people as you like through email, Facebook, or printing them out and trading with your teammates! Make them for your kid's entire team for only 99 cents!
Who needs this app?
Parents, coaches, and sports camps!
But wait, I play multiple sports. Do I have to be a separate app for each sport?
Yes, you do. We want to make sure soccer moms aware of our app, so the best way to do that is to make a separate soccer app. If we put all the sports into one app, it would be much more expensive, and more difficult to get it in the hands of people who would use it. This is really the best option! Even if you play 3 sports and spend $2.98 on the three apps, it's still cheaper than the photo package, cleats, jerseys, or a soccer ball! And you can use it for as many people as you like! Make cards for your friends!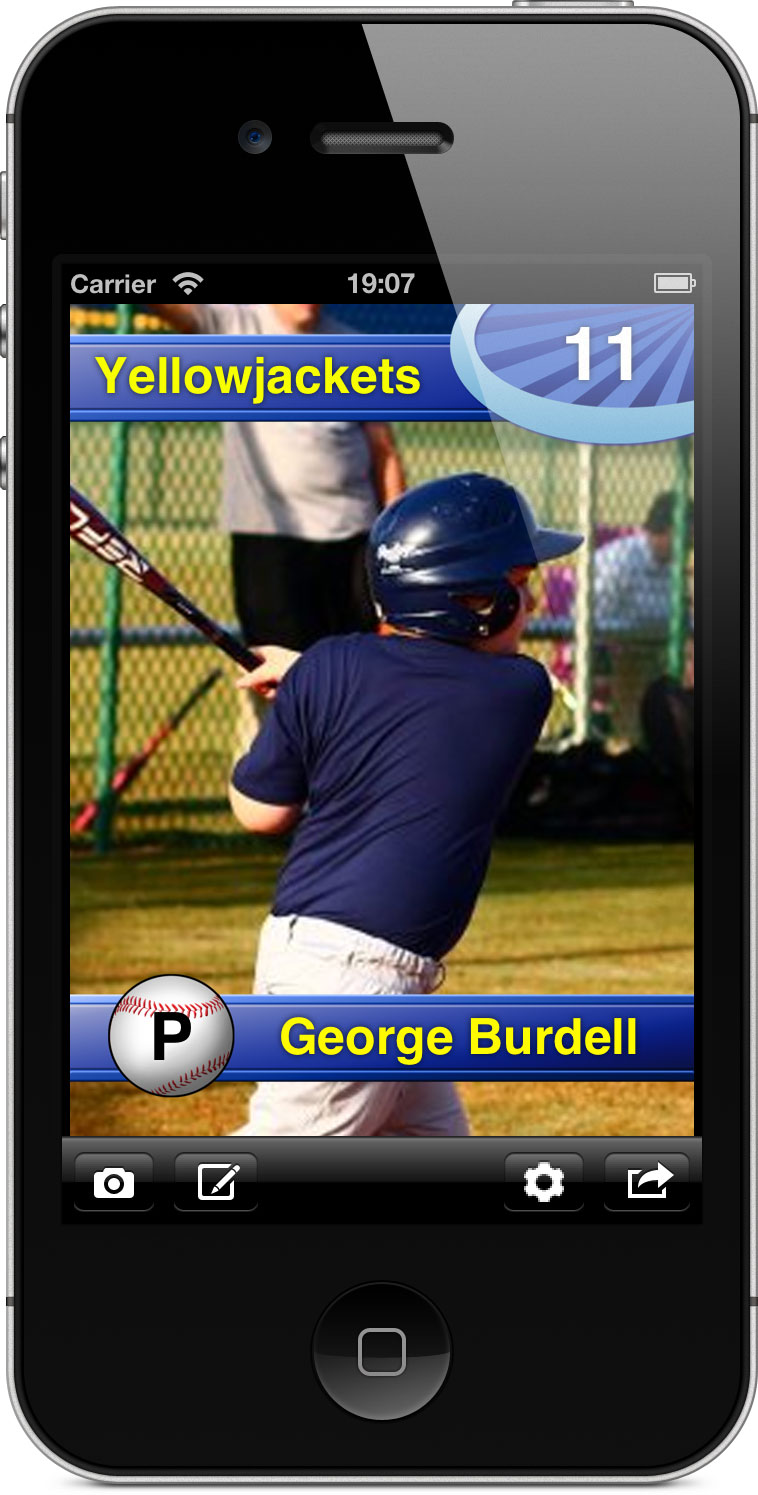 Football image courtesy of Idea go / FreeDigitalPhotos.net
Basketball player photo in screenshots is courtesy of Shane Pope