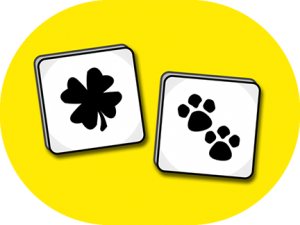 Thinkamingo is happy to announce Story Dice Stickers now available in the App Store!
Using stickers in Messages is a brand new feature in today's iOS 10 release.
Liven up your text conversations with stickers! Our Story Dice application is traditionally used to help brainstorm plot element for creative writing projects like journals, short stories, novels, and live storytelling. Use stickers to suggest ideas in your conversation. Maybe you are co-writing a story or coaching a writer and you need to share a picture rather than a specific word to open up the idea process.
Save time by using stickers when you just want to suggest an idea! Just peel from the preview window and stick them in your conversation!