We've updated the iOS version of Story Dice with 30 new die faces, a history feature, and improved its appearance.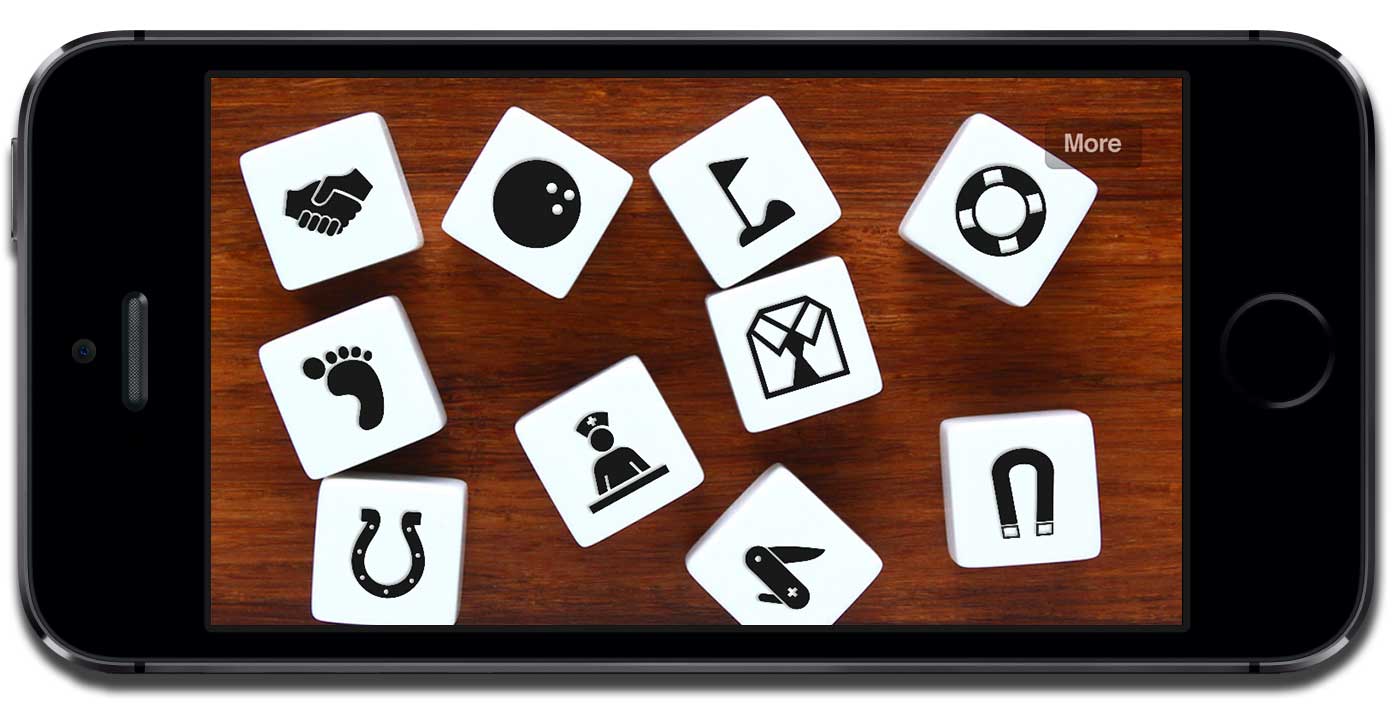 The top request we've received for Story Dice is to add a history feature to see previous rolls. Done! We've added it so you can see the previous dozen rolls! To see a previous roll, just swipe backwards until you get to the roll you want. To roll again, just tap the screen. Voila!
We've also added 30 new die faces for a whopping total of 170 pictures! Awesome!