Thinkamingo Inc is an independent developer of family-friendly, education-focused, mobile media. It was founded on 11-11-11 by Ann and Jon Adair.
---
About Ann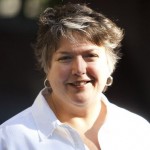 Her background is as a professional bassoonist, holding both Bachelor's and Master's Degrees in Music Performance. Also, she has advanced study in music theory and composition, and has been an adjunct instructor in graduate-level music theory. Ann has 25+ years of experience as a professional musician in a variety of areas not only playing the bassoon, but as a pianist, organist, accompanist, and music director.
Outside of the musical arena, she's been married for 19 years to Jon Adair, co-founder of Thinkamingo, and they homeschool their two wonderful kids, Elizabeth and William. Ann's other interests include scouting, knitting, alternative education, writing, gaming, and fencing.
---
About Jon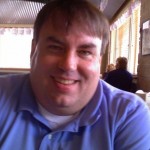 Jon
brings a background in software engineering, graphic design, and marketing. He also has a passion for mobile devices back to early Psion and Palm devices through today's Android, Apple iOS, and Windows phones and tablets. Jon holds a bachelor's in Computer Science and completed coursework for a PhD in Computer Science with minors in Mathematics and Psychology. In addition to being a homeschooling parent, he has years of experience teaching preschool and elementary age children in church settings. Jon is active in his son's
Cub Scout pack
and coaching / mentoring his daughter's award-winning FIRST Tech Challenge team,
Team Brick Buddies
. If he ever had any free time, Jon would be off taking photos, playing with amateur radio, playing board or role-playing games, or backpacking.
---
About Elizabeth
Elizabeth is our daughter and intern. She assists in marketing and product development, including writing apps for Windows Phone. She is an artist, musician, Girl Scout, and takes part in competitive robotics with Team Brick Buddies.