PRESS RELEASE:
First-of-its-kind destination launches giving parents the power to find best apps for their kids
Thinkamingo Inc of Tampa, Florida is a proud member
Tampa, FL, September 16, 2014: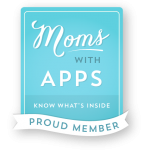 Tampa, Florida – Thinkamingo Inc is proud to be a part of Moms With Apps – the first destination that makes finding great kid apps easy. The site, which launches today, has 1000 high quality apps from trustworthy developers and gives parents simple tools to find the right ones for their kids.
Thinkamingo can be found on the new site at http://momswithapps.com/thinkamingo. Co-founders Ann and Jon Adair are both passionate about technology, education, and kids.
President Ann Adair says, "I'm proud to be a member of Moms With Apps. I know first-hand how challenging it is to choose the best and most appropriate apps. This new site gives parents and teachers the power to make the best choices for their kids."
Moms With Apps is designed, from the ground up, by parents for parents.  It starts with a tightly curated set of high quality kids' apps from developers who are passionate about creating amazing apps for kids.  Moms With Apps then gives parents simple tools to find the right apps for their kids by age range, subject matter, privacy settings, and even whether the app works without an internet connection.
"With over one million apps to choose from, parents struggle to find the right apps for their family and find it even harder to know if the app their kid loves is one they can trust," says Sara Kloek, director of Moms With Apps. "We are thrilled to announce the launch of Moms With Apps, the only resource for parents who want to find great, trustworthy apps for their children."
Moms With Apps showcases apps from hundreds of top app developers. Just like nutrition labels help parents decide which snack is right for their kids, Moms With Apps also provides parents with information – in plain English – to help them decide which app is right for their kids.
About Moms With Apps
Founded by parents, Moms With Apps makes it simple and easy to choose the right apps for your child. Moms With Apps only features developers who commit to our high standards for protecting kids' privacy and building great family-friendly apps. We make it quick and easy to Know What's Inside every app we feature so that parents can decide if it is right for their kids. For more information, please visit momswithapps.com and on Twitter @momswithapps.
###