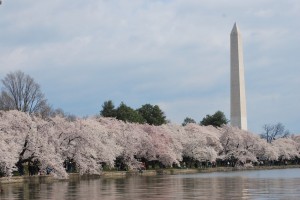 On Sunday, I am traveling to Washington to meet with my elected officials and educate them about the growing mobile economy and tech innovation.  My company is Thinkamingo Inc and we make mobile applications for education and entertainment.
I'll be joining up with leading entrepreneurs from across the country to participate in the Association for Competitive Technology Washington Fly-In. Around 50 of us will descend on the nation's capital to help lawmakers recognize the incredible impact that small technology companies are having on our nation's economy.
More than three-quarters of the most successful companies in the mobile software industry are small businesses – and apps are now a $68 billion marketplace. No one talked about apps six years ago, but now a whole ecosystem has emerged creating jobs for software developers, engineers, graphic artists, marketing professionals, and administrative personnel.
I am traveling to Washington to alert lawmakers about important issues including intellectual property and patent reform, data security and privacy, and regulatory obstacles to growth.  We also look to areas where technology and policy can combine to meet the needs of industry and consumers.
These are all important issues that the federal government is facing.  The outcomes really matter to me and that is why I'm making sure my voice is heard.  Hopefully, an informed Congress will allow companies like mine to continue to flourish.