Like every other iOS developer on earth, I've been checking out the iPad Mini and trying to determine if it's a need or a want. I've read scores of articles, watched every Apple launch event online, watched plenty of reviews on YouTube, etc.
I still haven't decided — need or want?
Tonight, I attended a Google Hangout hosted by Ed Dale. "Who is Ed Dale?" you ask. Well, he's an internet marketing guru. I started following his work years ago and worked through his original Thirty Day Challenge program for internet marketing. Jon and I have both learned a wealth of information from Ed Dale, and continue to follow his teaching and fascination with the latest technology (something he and I share as rabid early adopters!) Follow Ed Dale on his blog, Twitter, YouTube, and Facebook.
Anyway, I attended Ed's Hangout all about the iPad Mini and he compared with head-to-head with Kindle Fire HD and Google Nexus 7. He also had an iPad and quite an assorted lot of devices during his chat. Well, he asked the viewers if they'd like to see their Magcast magazines in Newsstand on the iPad Mini (he has a program called Magcast for digitally publishing in Newsstand), so we saw some examples of those magazines, which were quite nice, by the way!
He also asked if anyone would like to see any apps on the mini, so I suggested our app Story Dice in a tweet and followed up in the YouTube comment window. I had a bit of a fangirl moment when he saw my messages, downloaded the app, then proceeded to demo it on his Hangout! I'll admit that I was a little nervous, but he really liked it! I grinned like a silly schoolgirl on this side of the earth, but also like a proud mama see her child complimented. We are featured at 58:30.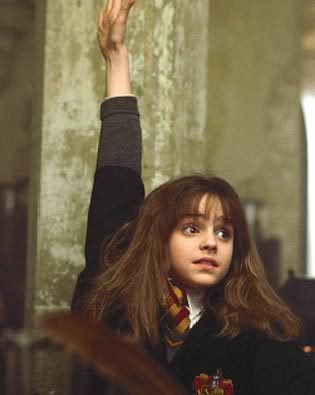 If someone asks for an example company/app/whatever, pull a Hermione Granger and get your hand up in the air! Just do it! If there is a chance for quality advice from someone, get it.
Aside from my fangirl silliness, I cast my worries aside and seized the moment like the entrepreneur that I am. I'm still really tickled that he has my app on his brand new iPad Mini. Bonus: He bought the app. I offered a code, but he just went ahead and purchased it!
I'm mostly writing this to remind myself to keep taking chances. Tell everyone you know about your business. If you are not a fan of your own stuff, perhaps you should try a new field or pick something else that you love! Do something you believe in and are proud of.
We are very proud of our apps and I love demonstrating them, showing people ways to activate their creative core. Creativity is the key to the future. Embrace it.