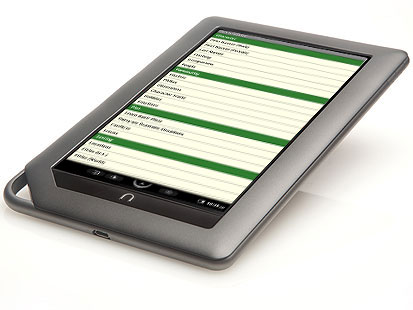 With Camp NaNoWriMo (National Novel Writing Month) starting soon, I wanted to point out that several of our popular creative writing apps are available on the Barnes and Noble Nook Color. The iPad versions have been featured on numerous sites, including Cult of Mac, NPR All Tech Considered, and MakeUseOf.
Our Lists for Writers app has dozens of lists to help quickly develop characters, settings and plots.
Our Story Dice app uses combinations of pictograms to help brainstorming of plots.
Our Name Dice app gives instant inspiration in the form of random character names. It's really surprising how much the right name can shape the character's personality in the writer's mind.
Sometimes, using an app to throw some random ideas into your writing can really help spark your creativity! Good luck with Camp NaNoWriMo this year!